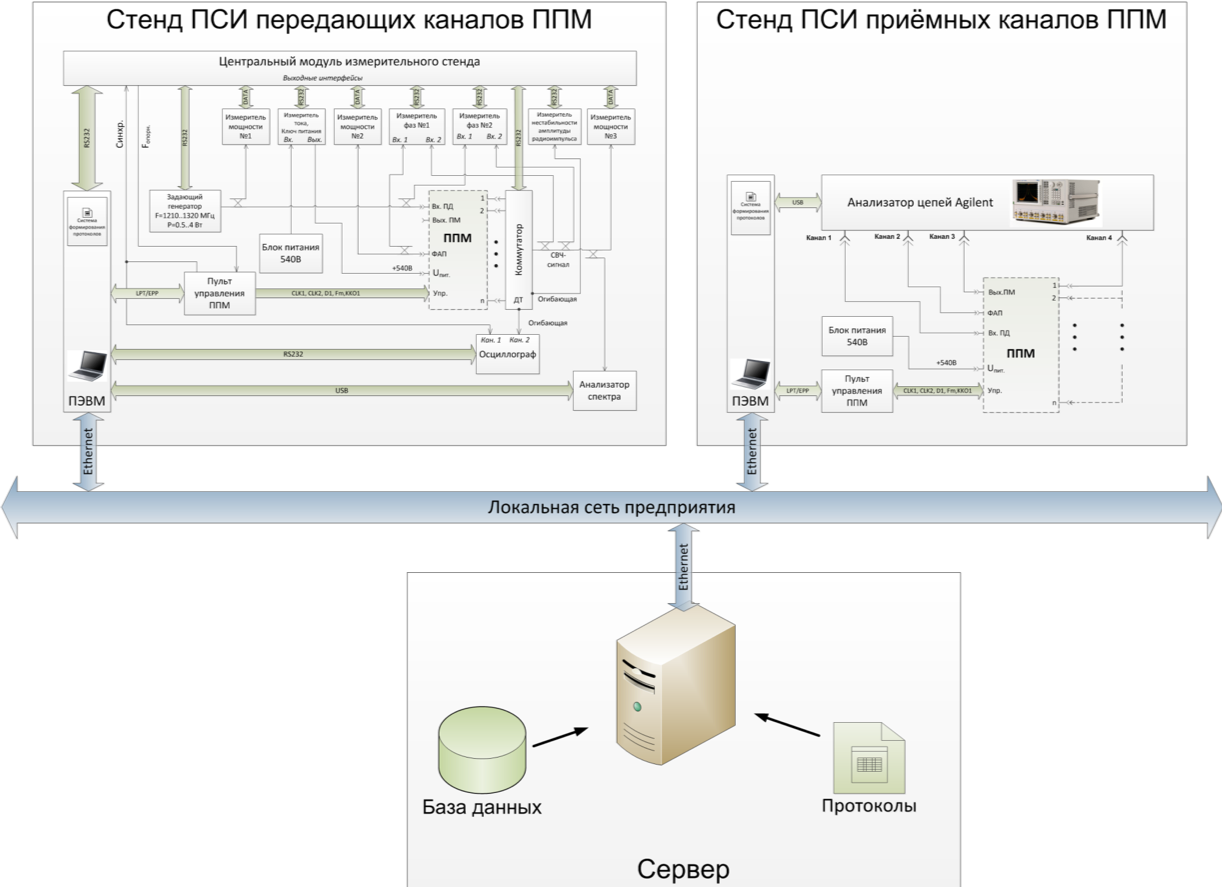 Intellectual Software and Hardware Complex for Automated Measurement of Parameters of Multichannel RF Modules of Control Systems
My Master's Dissertation.
Measured Parameters:
Power characteristics of transmitter channels.
Transmission coefficient of receiver channels.
Phase characteristics of transmitter and receiver channels.
VSWR of receiver and transmitter channels.
Output envelope characteristics.
Spectrum characteristics.
Frequency response.
Power consumption.
Device-specific parameters.